QC PASS (Removable Adhesive) - Quality Control Labels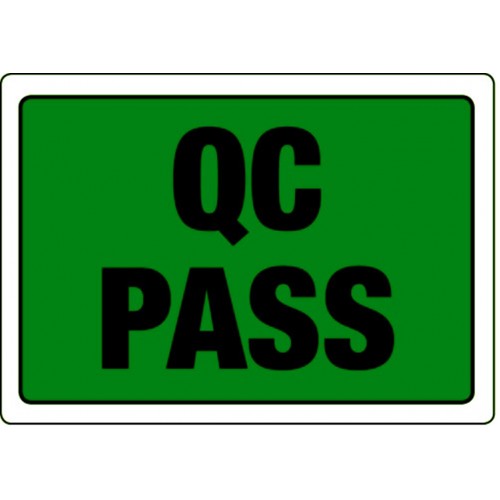 This product is made to order and has a minimum order quantity of 10 rolls and a delivery time of 3-4 weeks.
For our standard permanent adhesive QC Pass Labels, please click here.

Colour/Symbol: QC PASS - Black on green.
Adhesive: Removable Adhesive.
Technical Specification: Labels manufactured from high quality paper with a permanent adhesive. Labels are supplied on a paper backing for easy removal.
Dimensions: 89 x 63mm each label.
Quantity: 500 labels/reel.
Available with a permanent or removable adhesive.
Codes
MPN
CAMLABELQCPassRem