REJECT - Quality Control Labels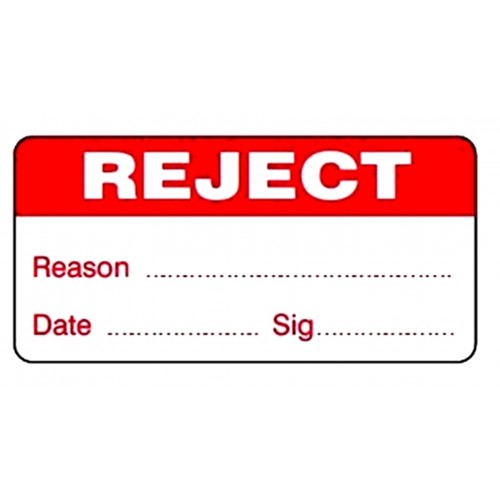 Colour/Symbol: REJECT - Red and white.
Technical Specification: Labels manufactured from high quality paper with a permanent adhesive. Each label is supplied on a perforated paper backing for easy removal.
Dimensions: 51 x 25mm each label.
Quantity: 1000 labels/reel.
Available with a permanent or removable adhesive.