E-Z EZ String Pull Tab Gummed Paper Tape (Price per 10)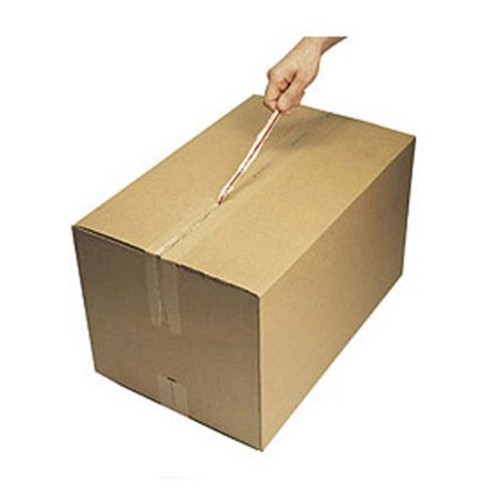 Description: Easy pull gummed paper tape with a tear strip for easy opening
Size: 70mm x 152m
Price per box. 10 rolls per box.
E-Z pull gummed paper tab tape is a kraft paper tape featuring an integral pull tap and tear strip for easy opening. Imagine how impressed your customers will be to receive a carton sealed with recyclable paper tape that can be opened without using a knife. Simply lift the pull tab and tear the strip open.
This 70mm wide, E-Z pull tape has a water-activated adhesive which produces a very strong seal as it penetrates the surface of the carton, unlike conventional polypropylene packaging tape. It's also highly resistant to climatic variations, making it ideal for cold storage, exporting and long term warehousing.

Easy pull tear strip for instant opening - no need for knives

Strong water activated adhesive paper tape - ideal for carton sealing
Gummed paper tape penetrates into the fibres of the carton
Tape is gummed on the inside (GSI)
Tamper evident for higher security
Temperature tolerant for better protection
Less chance of contents being damaged with a knife