Heavy Duty PVC Pipe Wrap Corrosion Protection Tape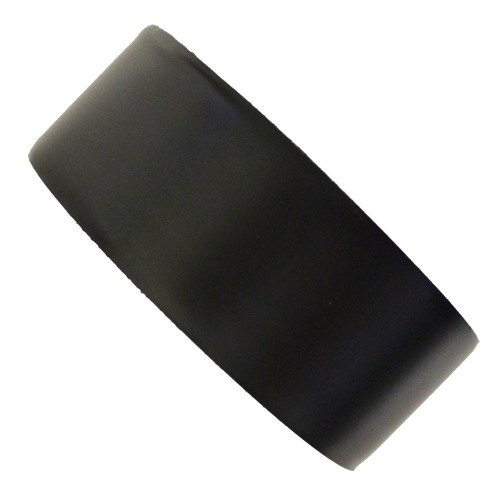 Heavy Duty PVC Pipe Wrap Insulation Tape coated with an anti-corrosive aggressive adhesive.
Size: 48mm x 33m
Colour: Black
Thickness: 0.25mm
Tensile Strength at Break: 44N/cm
Elongation at Break: 200%
Adhesion to Steel: 2.4 N/10mm
Adhesion to Self: 2.4 N/10mm
Dielectric Strength: 1250 Volts/Mil
Moisture Vapour Permeability: R.H. 10g/m2/24 hrs @ 38°C and 90%
pH: 6.0 to 8.0
Conductivity: Max 2.5 mS/m
Rapid Breakdown Voltage: 12KV
Flame Retardency: Self-extinguishing within 48mm (Platelet Method)
Service Temperature: -5°C to 80°C
Application Temperature: -5°C to 40°C
Recommended Storage Temperature: 10°C to 25°C
Shelf Life: 12 months

Application: A once-only corrosion, UV and abrasion protection for underground or above ground pipe work. Prolongs pipe work lifespan and helps eliminate frequent maintenance, i.e. painting, galvanizing, etc. Kicking strip for washing machines, freezers, fitted units. Eyelet patches for tarpaulins.
Product: Plasticized PVC sheeting coated on one side with a pressure-sensitive adhesive, the latter consisting mainly of resins and rubber-like materials. tapes contain as a PVC stabilizer, a small percentage of a water-insoluble lead compound.
Except where indicated otherwise, the above figures are average values and should not be regarded as maximum or minimum values for specification purposes. The company reserve the right to improve products and change specifications, which may alter performance. We advise the customer to test the material required to ensure the suitability of intended application.
This product is also available in widths of 19, 25, 38, 75 and 100mm.
Contact Us
for more information.