ProSolveTM Easy-Tear Builders Tape (Per box)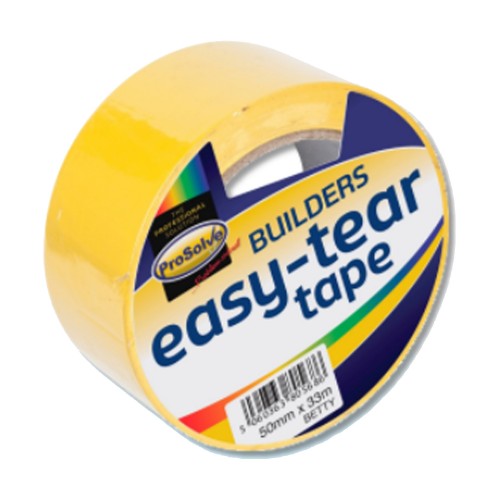 ProSolveTM Builders Easy-Tear Tape
A strong and sticky tape, this easy tear tape is perfect where tearing by hand (with or without gloves) is
important. It's waterproof and has many uses; it's a keg part of ang builders toolkit because of its ease of use.
Perfectly suited for internal and external applications. It's the high strength adhesive that gives this product its great durability. Ideal for taping down sheeting or masking, It sticks to carpets, hard floors and most hard surfaces, but more importantly, it leave no residue.
The idea products for builders, professional tradesmen and contractors.
Size: 50mm x 33m - Box of 24
Colour: Yellow
RRP: £7.99. Our price: £2.30.