a - Take Care With Asbestos Hazard Labels - Premium Hazard Labels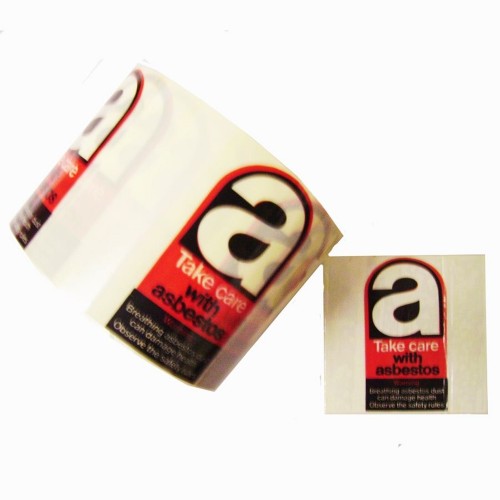 Technical Specification: White rigid PVC coated one side with a transparent resin rubber adhesive laminated with a 30 micron transparent polypropylene for environmental protection. Label reads: a in white on a black background with Take care in white on a red background then with asbestos in black. Warning: Breathing asbestos can damage health. Observe the safety rules is printed in white on a black background with the whole tape having a white background.
Dimensions: 100 x 100mm each label.
Quantity: 150 labels/roll.