12mm x 66m Clear Sellotape - Office Tape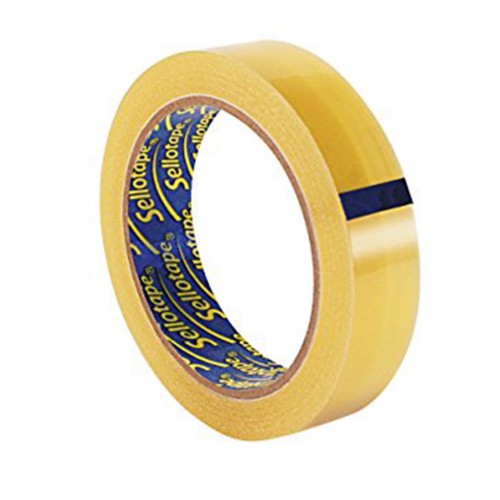 Dimensions: 12mm x 66m
Technical Specification: Sellotape Original Golden tape is extra strong and sticky / Ideal for everyday sticking tasks, including wrapping presents, sticking paper and all sorts of household objects. The adhesive tape is golden in colour, but clear when applied / Anti-tangle and easy to unwind / Easy to tear - no need for scissors. The clear sticking tape comes with an easy starter tab to eliminate the search for the end of the roll / Sellotape Original is an office essential. The general purpose tape is up to 50% stickier and up to 20% stronger than competing products / Britain's no 1 sticky tape.
Codes
MPN
CISellotape12x66