Polypropylene Freezer Spec 25 Micron Packing Tape - Clear - Box of 36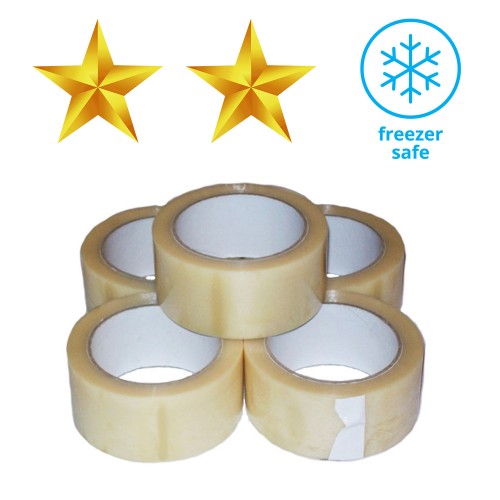 Colour: Clear/Transparent.
Dimensions: 48mm x 66m (2" x 72 Yrds).
Quantity: Box of 36.
Technical Specification: Clear packaging tape with an aggressive solvent adhesive suitable for use in freezer and cold store conditions, the tape peels easily off the roll and is quick to apply when using a tape dispenser.
Codes
MPN
CIPLPTFrezClear50x36