Vinyl (PVC) Extra Heavy Duty 50 Micron Packing Tape - Buff - Box of 36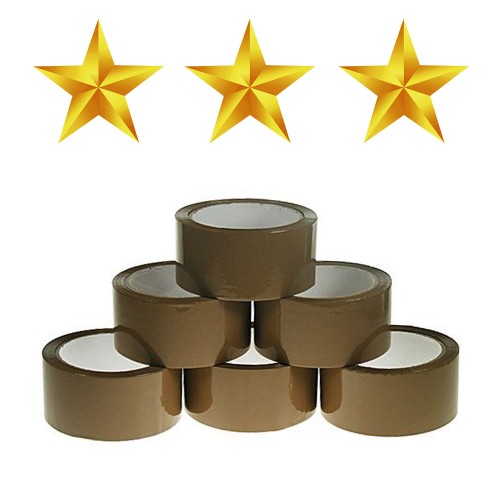 Colour: Buff/Brown
Dimensions: 48mm x 66m (2" x 72 Yrds).
Quantity: Box of 36.
Technical Specification:
Buff extra heavy duty vinyl packaging tape.
Manufactured from the best material to for quality tape: High purity PVC/vinyl.
Sticks to paper, board, glass, wood, aluminium, plastic.
Leaves no trace when removed.
Low noise release with easy tear facility.
High adhesion due to an aggressive solvent adhesive.
Moisture resistant.
Very high tensile strength.
Codes
MPN
CIPLPTPVC50micBuff50x36