Pro-Long Spraygrease+ (Spray Grease+) Lubricant 400ml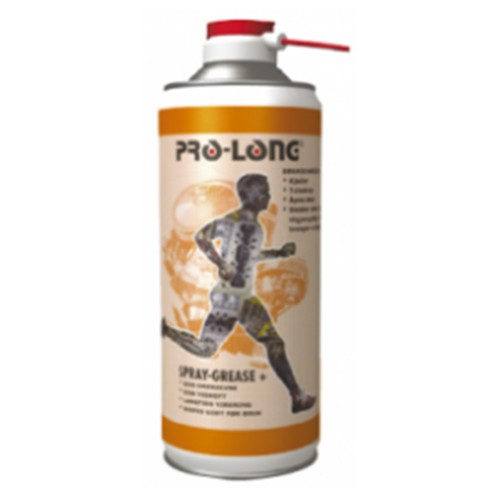 Characteristics

Easy to apply to hard-to-reach places.
Excellent adhesion to metals.
Excellent lubricant.
Protects against moisture and rust.
Lasts a long time.
Benefits
Can be applied to all metal surfaces and is specially developed for wire and chain lubrication.
Prevents corrosion attack and rust formation.
Good penetrating ability
Good lubrication.
Reduces wear and tear.
Durable.
Prevents moisture penetration (for example, in wire).
Applications
Chains.
Telescopes.
Wire.
Hard-to-reach places that need grease.
Track Switches
Codes
MPN
CISprayGreaseLubricant