12mm Sisal Natural Rope (Price per m)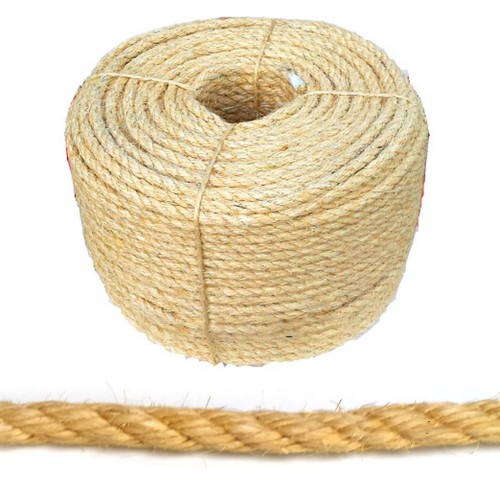 Size: 12mm
Colour: Natural
Breaking Strain: 955Kg
Description: Sisal is a good strong traditional natural rope that is especially resistant to sunlight and stretches very little. It is ideal for use in the garden and being natural it complements planting and timber work. Also is used for cat scratching posts and parrot toys.
Specification
Material
Sisal
Codes
MPN
CI12mmSisal