CAUTION HEAVY PACKAGE __KG - Parcel Labels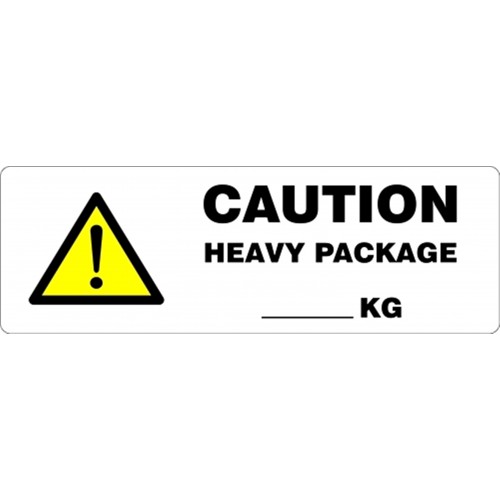 Colour/Symbol: CAUTION HEAVY PACKAGE __KG with warning symbol - black and yellow on white.
Technical Specification: Labels manufactured from high quality paper with a permanent adhesive. Labels are supplied on a paper backing for easy removal. Please note this product is not RoHS (Restriction of Use of Hazardous Substances) certified.
Dimensions: 148 x 50mm each label.
Quantity: 500 labels/reel.